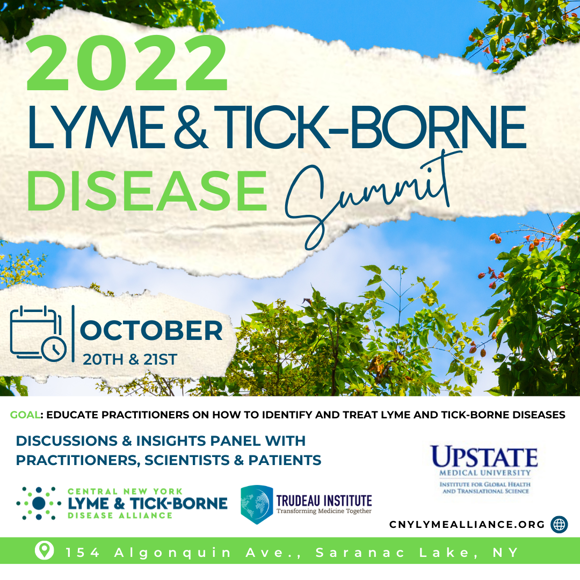 We're thrilled to have had a full house at the first ever Lyme & Tick-Borne Disease Summit on October 20 & 21, 2022. MDs, scientists, PAs, NPs, vets, funders, patients and more. So much listening, so many conversations, so much learning! All in a beautiful place, tucked into the woods above an Adirondacks lake. Thank you for hosting, Trudeau Institute!
"Great conference!...This should be an annual event!...information was both clinically relevant and comprehensible to non providers…"
Watch Summit Videos
Photo Gallery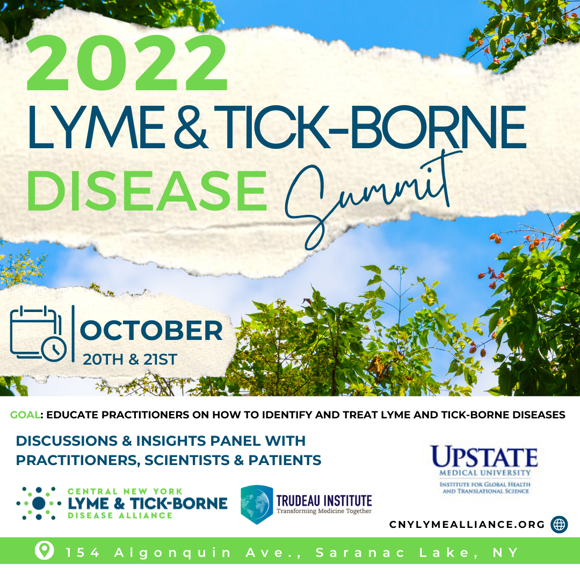 Thank you to our sponsors!