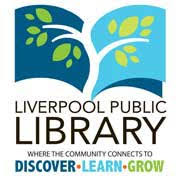 Liverpool Public Library will be hosting "Everything You Need to Know About Lyme Disease" on May 19th, 6:00pm. This event is free and open to the public. Registration is required.
As we venture outside, we need to know how to protect ourselves from ticks and their diseases. Brian F. Leydet Jr, MPH, PhD will present the facts about ticks and Lyme disease.
Dr. Leydet is an assistant professor of Epidemiology & Disease Ecology
in the department of Environmental and Forest Biology at SUNY – College of Environmental Science and Forestry.
Registration is required at https://us02web.zoom.us/meeting/register/tZIlcOCtqj4uHt2SwYFImxQWUCSxKtT1iBi0